Flower delivery in Hamilton by 3 florists
Flower delivery Hamilton by local florists. We have 3 florists with 94 reviews delivering in Hamilton. Click to see their flowers and reviews. Easy online ordering
461 Brant St, Burlington, Ontario , L7R 2G2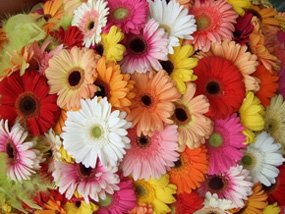 Best florist award winner every year for the past 21 years. You can trust Brant Florist. Every order guaranteed. Really fresh flowers. 5 stars...
Next 5 Days Availability:
44 York Rd, Dundas, ON , L9H 1L4

Holden's Florists in Dundas, Ontario, now part of Hamilton, is among a handful of REAL FLORISTS with trained and certified designers, a well mannered and polite delivery crew and ALWAYS conc...
Next 5 Days Availability:
2501 Third Line Unit 20, Oakville, Ontario , L6M 5A9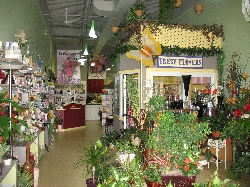 Heaven Scent Flowers in Oakville Online Florist & Flowers Shop Same day delivery Funeral Flowers Wedding Flowers Birthday Bouquet...
Next 5 Days Availability:
Chartreuse Mateus Florist Inc
- 562 Concession St, Hamilton, ON, L8V 1A9
Creations In Bloom
- 1041 King St W, Hamilton, ON, L8S 1L6
Floral Creations By Unha
- 1186 Stone Church Rd E, Hamilton, ON, L8W 2C7
Fortinos House Of Flowers
- 65 Mall Rd, Hamilton, ON, L8V 5B8
Julieos Flowers & Gifts
- 575 Barton St E, Hamilton, ON, L8L 2Z4
Mc Master Floral Design
- 1200 Main St W, Hamilton, ON, L8S 4J9
Queenston Flowers
- 317 Queenston Rd, Hamilton, On, L8k 1h3
Queenston Flowers
- 317 Queenston Rd, Hamilton, ON, L8K 1H3
Rosery Florist
- 407 King St W, Hamilton, On, L8p 1b5
Russells Flower Shop
- 1421-21 Main St E, Hamilton, ON, L8N 1E7
Satellite Garden Centre
- 1167 Rymal Rd E, Hamilton, On, L8w 3m7
Scarlet Runner Florist
- 925 King St W, Hamilton, On, L8s 1k7
Smith Mckay Florists & Stoney Creek
- 2820 King St E, Hamilton, On, L8g 1j5
Wears Flowers & Garden Ctr
- 1814 King St E, Hamilton, ON, L8K 1V7
Whitley Flowers Ltd
- 51, King William St, Hamilton, On, L8r 1a2