Flower delivery in Scarborough by 3 florists
Flower delivery Scarborough by local florists. We have 3 florists with 85 reviews delivering in Scarborough. Click to see their flowers and reviews. Easy online ordering
670 East Finch Ave , North York, Ontario , M2K 2E6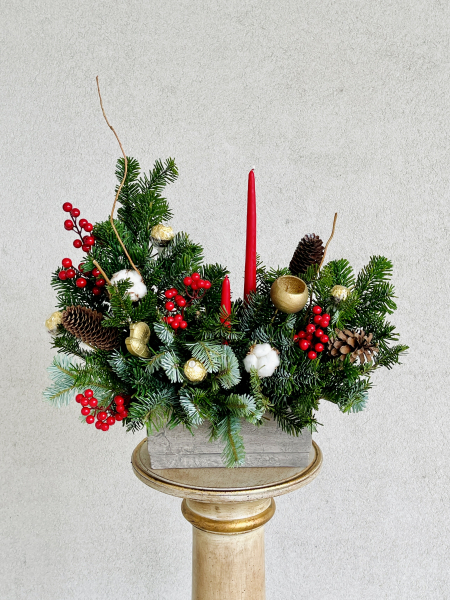 We deliver fresh flower arrangements for birthdays, anniversaries and funerals throughout North York, Ontario area. Ivy Leaf Designs, your local North York flower shop. Buy flowers online, we look forward to receiving your flower order.
Next 5 Days Availability:
6295 Mississauga Rd, Mississauga, Ontario , L5N 1A5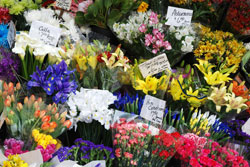 We offer same-day flower delivery on all arrangements. We deliver floral arrangements for any occasion throughout Mississauga, Ontario area. Natures Accent, your local Mississauga florist for quality and service.
Next 5 Days Availability:
6923 Steeles Avenue West, Unit 58, Toronto, Ontario , M9W 6T6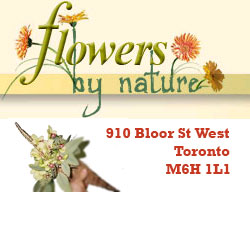 Since 1989 Flowers By Nature has been serving Toronto and surrounding area. We offer custom quality featuring Innovative Floral Creations and Unique Gourmet Baskets. Our focus is to create a...
Next 5 Days Availability:
A-1 Top Quality Florist & Wedding & Funeral Services
- 2871 Lawrence Ave E, Scarborough, On, M1p 2s8
Audrey's Flowers
- 5506 Lawrence Ave E, Scarborough, ON, M1C 3B2
Birchmount Plants & Florist
- 743 Birchmount Rd, Scarborough, ON, M1K 1R5
Bloom Theory
- 1172 Kennedy Rd, Scarborough, ON, M1P 2L1
Da Vinci Flower Shop
- 1875 Lawrence Ave E, Scarborough, ON, M1R 2Y3
Dozen Roses
- 3227 Eglinton Ave E, 145, Scarborough, ON, M1J 3M5
Evergreen Floral Boutique
- 4386 Sheppard Ave E, G, Scarborough, ON, M1S 1T8
Fashion Florist
- 80 Nashdene Rd, 16, Scarborough, ON, M1V 5E4
Flowers By Shirley J
- 3463 Sheppard Ave E, Scarborough, ON, M1T 3K5
Helen Blakey Flowers
- 3463 Sheppard Ave E, Scarborough, ON, M1T 3K5
Multi Charms Flowers
- 4820 Sheppard Ave E, 22, Scarborough, ON, M1S 5M8
Tom Frost Florist
- 51, Shopping Mall Eglinton Sq, Scarborough, On, M1l 2k1
Tom Frost Florists
- 51 Eglinton Sq, Scarborough, ON, M1L 2K1
Urban Flowers
- 2480, Gerrard St E, Scarborough, On, M1n 4c3
Valentino Florist
- 2080, Lawrence Ave E, Scarborough, On, M1r 2z5