Flower delivery in Whitby by 3 florists
Flower delivery Whitby by local florists. We have 3 florists with 75 reviews delivering in Whitby. Click to see their flowers and reviews. Easy online ordering
6295 Mississauga Rd, Mississauga, Ontario , L5N 1A5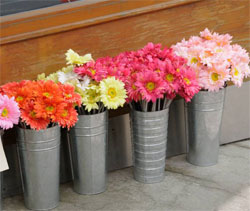 Natures Accent in Mississauga are experienced florists. We deliver fresh flower arrangements for birthdays, anniversaries and funerals throughout Mississauga, Ontario area. Buy flowers online for same day delivery by your local florist.
Next 5 Days Availability:
6923 Steeles Avenue West, Unit 58, Toronto, Ontario , M9W 6T6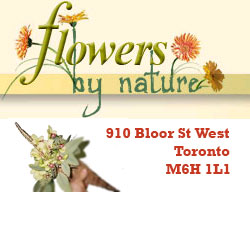 Since 1989 Flowers By Nature has been serving Toronto and surrounding area. We offer custom quality featuring Innovative Floral Creations and Unique Gourmet Baskets. Our focus is to create a...
Next 5 Days Availability:
943 Bloor St W, Toronto, Ontario , M6G 1L5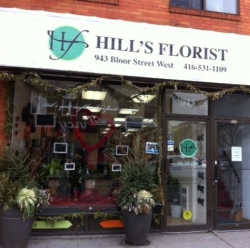 We are your dependable family owned and operated florist since 1933!...
Next 5 Days Availability:
Anderson Flower Shop
- 728 Anderson St, Whitby, ON, L1N 3V6
Anderson Flowers & Gifts
- 728 Anderson St, Whitby, On, L1n 3v6
Brooklins Floral & Garden Shop
- 114 Winchester Rd E, Whitby, On, L1m 1c6
Bud's N Bloom's
- 1645 Dundas St E, Whitby, ON, L1N 2K9
Dairy Milk Plus
- 1003 Brock St S, Whitby, ON, L1N 4L7
Edelwiess Flowers & Gifts
- 106 Byron St S, Whitby, ON, L1N 4P4
Edible Arrangements
- 20 Av Broadleaf, Whitby, ON, L1R 0B5
Rose Garden Place
- 2 Frybrook Crt, Whitby, ON, L1R 3B9
Sheridan Nurseries
- 410 Taunton Rd W, Whitby, On, L1n 5r5
The Real Canadian Superstore
- 200, Taunton Rd W, Whitby, On, L1r 3h8
Thimbleberry Lane Flowers & Gifts
- 990, Taunton Rd E, Whitby, On, L1r 3l8
Towne Flowers Plants & Gifts
- 601 Dundas St W, Whitby, ON, L1N 2N3
Van Belle Floral & Plant
- 100 Dundas St W, Whitby, ON, L1N 2L9
Van Belle Floral & Plant Shoppe
- 100, Dundas St W, Whitby, On, L1n 2l9
Whitby Mall Florist
- 1615, Dundas St E, Whitby, On, L1n 2l1